Recipe from Mom Generations, posted with permission.
Are you ready for a fun and easy St. Patrick's Day Popcorn Surprise!?
Here's a fun Saint Patrick's Day treat to make for the kids. This is the perfect treat at the end of this rainbow! St. Patrick's Day Popcorn will please your little leprechauns!!
How easy is it?
Ingredients for St. Patrick's Day Popcorn:
Green Chocolate (you can buy at Michael's or a specialty store)
Gold Sprinkles
Rainbow Air Heads
Popcorn (we prefer Orville Redenbacher)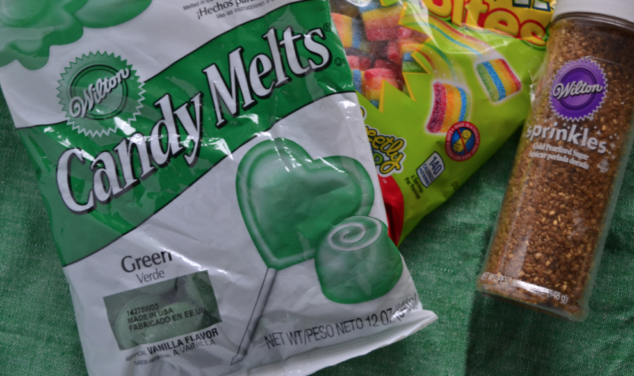 Instructions for St. Patrick's Day Popcorn
Simply drizzle melted green chocolate over a fresh batch of popcorn. Sprinkle some gold sprinkles and add some rainbow Air Heads. It's the perfect combination of salty and sweet.
And you're done!
Super easy, right??
Sure to be a fun treat for the kids on St. Paddy's Day!
About the Author
Mom Generations is a hip online destination for moms, featuring daily fashion news for moms and kids, fabulous giveaways, smart family advice and the latest celebrity news. Learn more about her on Mom Generations.